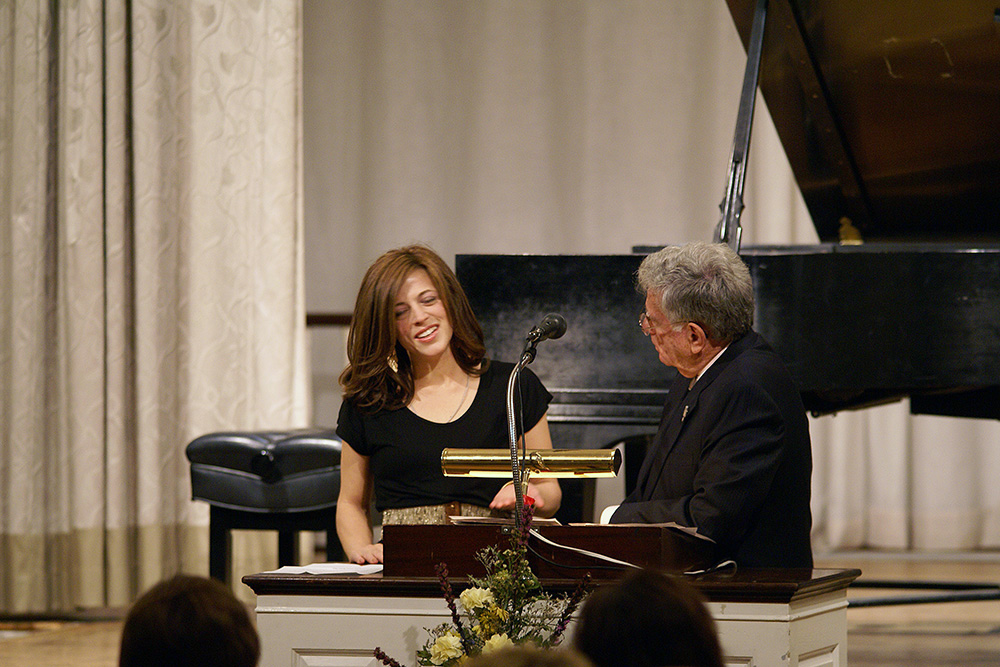 Photo Gallery of YEVGENY MOROZOV PIANO STUDIO in Middlesex County New Jersey. ROBERT SHERMAN (WQXR's) talks to singer FRANCESCA GERSHWIN, the composer's grand-niece, about the Young Musicians Festival and Competition in Philadelphia to Celebrate George Gershwin. OPENING GALA & RECEPTION.
Read more about Piano Studio of Yevgeny Morozov.
Read more about Festival & Competition in Philadelphia.