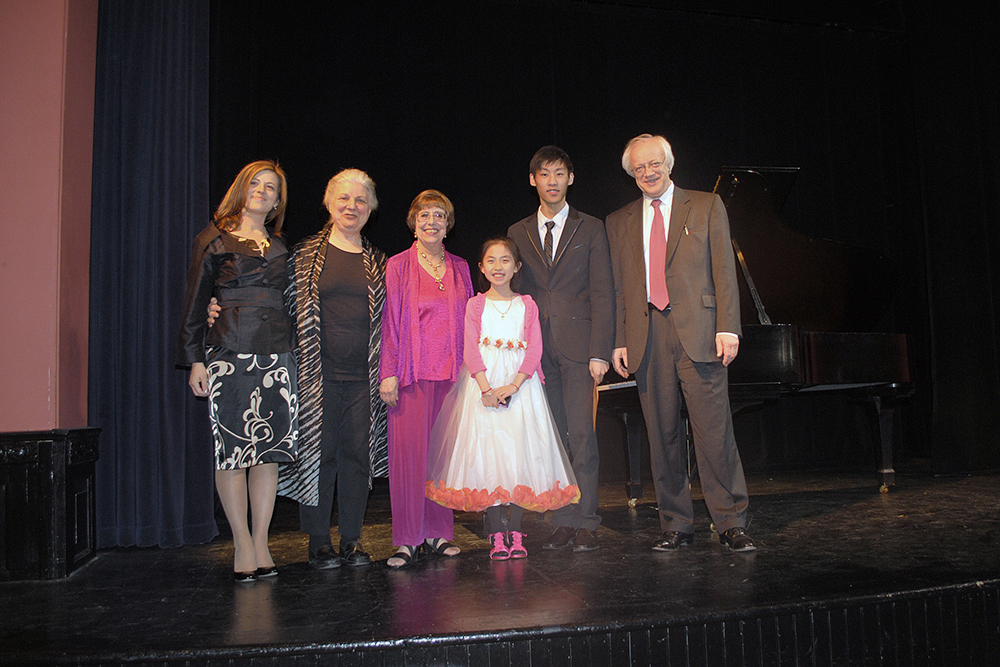 Photo Gallery of YEVGENY MOROZOV PIANO STUDIO in Middlesex County New Jersey.NJ. "You Got Rhythm" Festival and Competition for Young Musicians in Philadelphia to Celebrate George Gershwin. From Left to Right: FRANCESCA GERSHWIN , singer, the composer's grand-niece; KAREN SALLIANT BYGOTT , vocal jury member, opera singer; SUSAN STARR , Honorary Chairman of the Board, internationally renowned concert pianist; JENNIFER LIU, the Junior First Prize Winner, NJ, piano student of YEVGENY MOROZOV; KEVIN JANG, Grand Prix winner; SERGEI POLUSMIAK , piano jury member, Professor of Music at Northern Kentucky University.
Read more about Yevgeny Morozov, concert pianist and piano teacher in Central New Jersey.
Listen to JENNIFER LIU, The Junior First Prize winner, student of piano teacher Yevgeny Morozov.